This afternoon offered a mixed bag of sailing pleasures and pains.
Tiptop on the pleasure side of the equation was being joined by my brother and nieces. Beautiful conditions – sunny and dry, breezy and gusting 9 to 19 knots – offered the perfect bonus.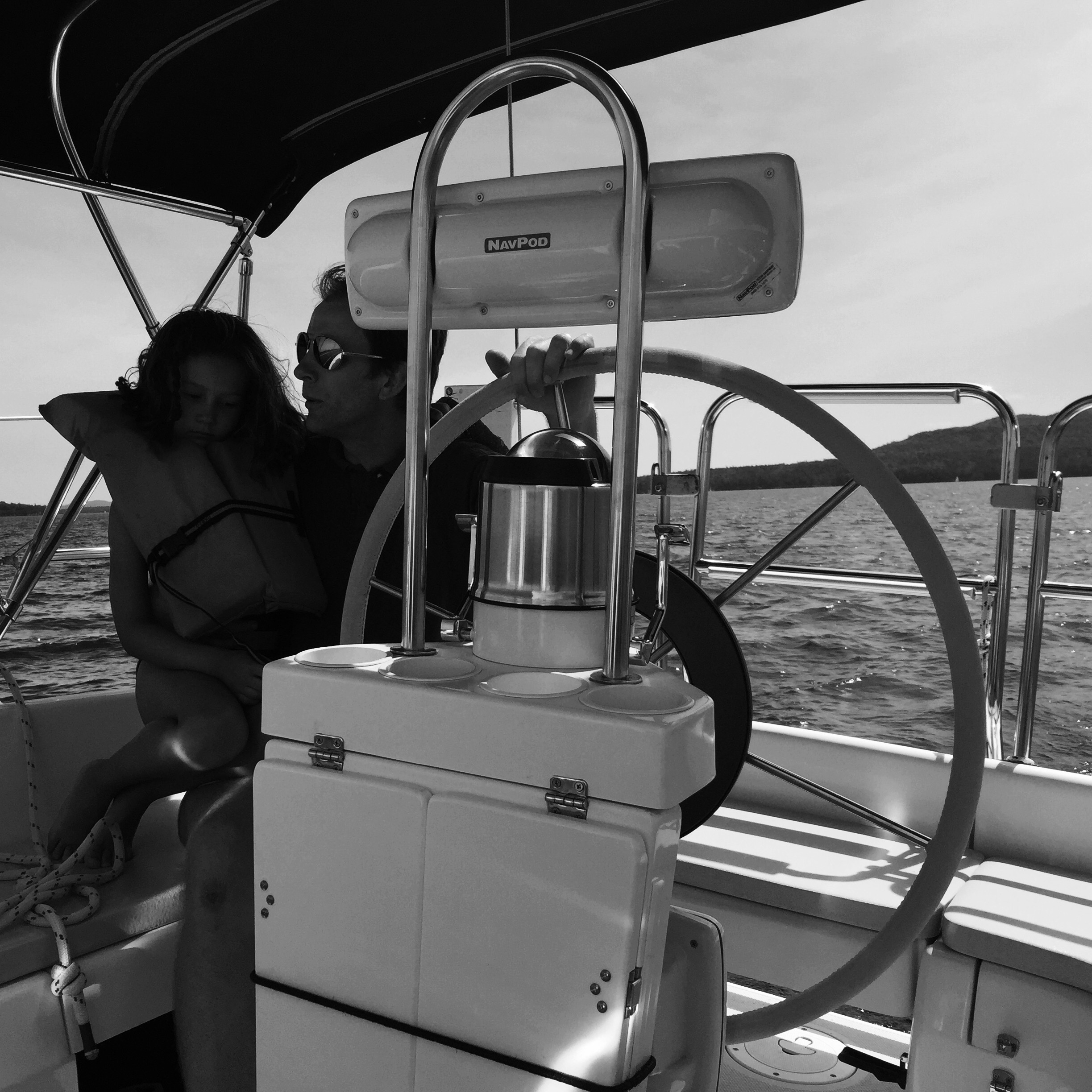 But, on the painful (or at least, not-so-pleasurable) side of the equation was "kissing" sunken debris with the keel. Yes, you heard that right. Big frown. Bottoming out is never, ever pleasurable.
Upside
Downtime with my brother, a globetrotting diplomat, is a rare luxury. Doing so while sailing was the highlight of a roughly weeklong visit by my brother's family.
This is the third summer that my nieces have been enjoying sailing adventures aboard Errant, but it's the first time that we have forgotten to bring their comfy life preservers. Both nieces were less than thrilled to wear the onboard emergency jackets, but they were good sports nonetheless. In fact, it turns out that the oversized orange PDFs make pretty good pillows!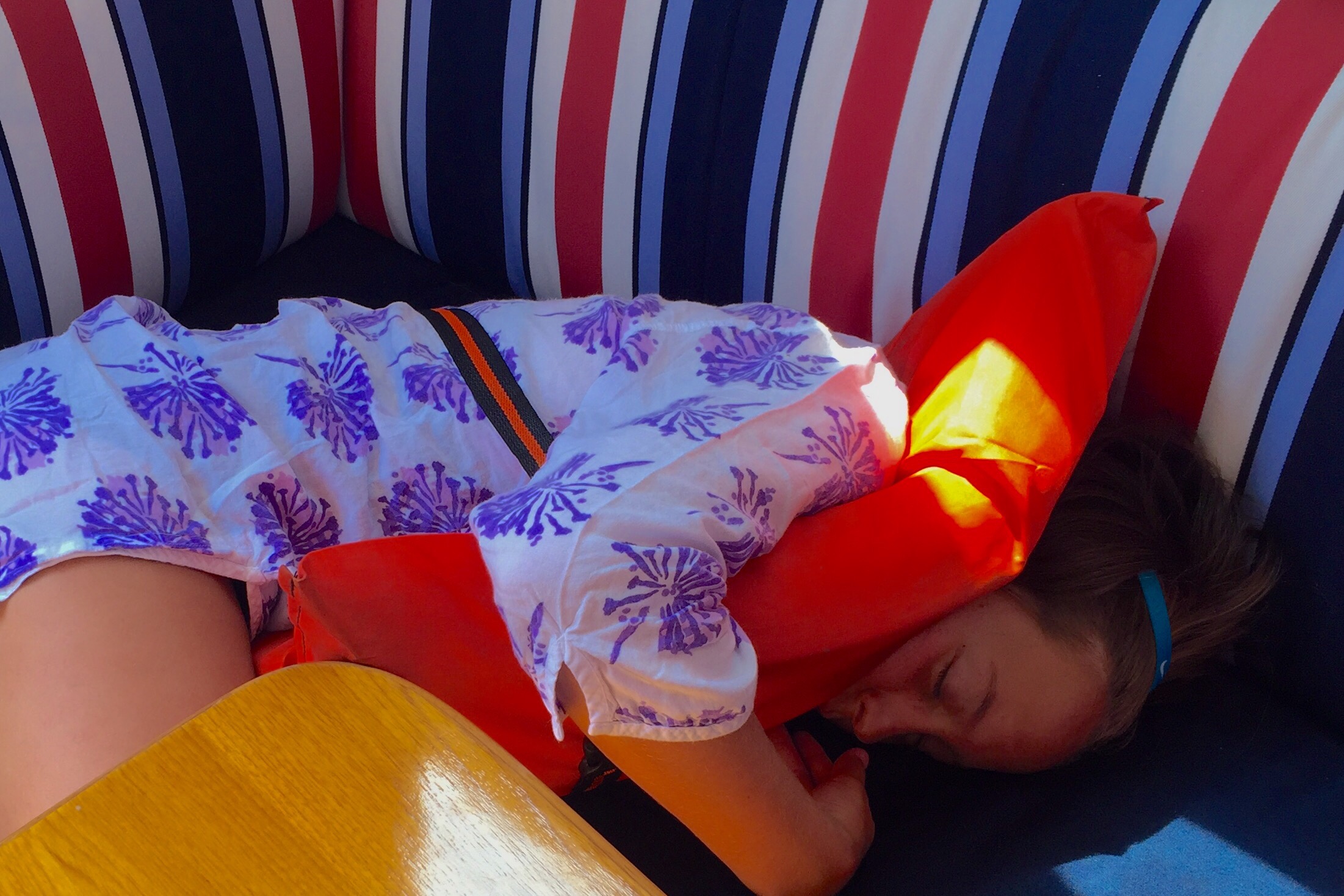 Downside
Unfortunately the day's painful element was bumping the keel on the bottom. Twice. Lake Champlain water levels continue to drop, drop, drop. I still have enough water in my slip, but there's a hump (debris?) in the bottom that I bumped on the way in and out of my slip. Not hard enough to cause significant damage, but concerning nonetheless.
A fellow boater who used to keep a sailboat in the same slip some years before suggested that I try what he had done: have several people on the dock push the boat out sideways to clear the hump before reversing. Sounds doable but dodgy, especially given the steering problem I've been experiencing. So, what next? I still don't know. Stay tuned…