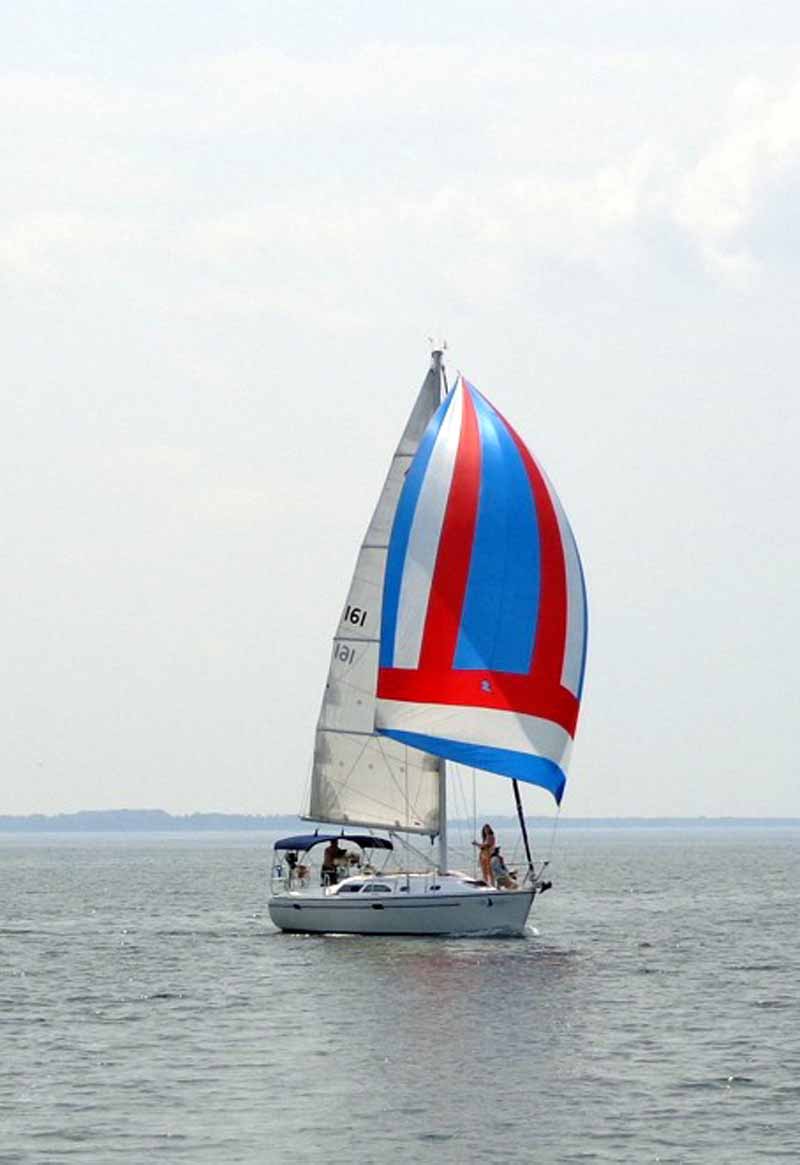 Here's another look at the Catalina 310, this written by Bob Perry originally appeared in Sailing Magazine and was republished on August 25, 2000 at Boats.com.
Like my last "abstracted" (blurbed?) review I'm culling the information that is most relevant to me as I contemplate buying a sailboat. But please don't rely on my esoteric selections alone. If you're in the market for a Catalina 310 or you just want to learn more, please read the full article.
Now, on to my scrapbook of useful tidbits. What better place to start this is gem?
The Catalina 310 is a good-looking boat that avoids the silliness of Euro styling. It's California clean. (Boats.com)
I'm not going to pretend that the 2002 Catalina 310 I've been boggling is the most elegant pocket cruiser for sale, but it does have a certain pop that many other sailboats in this market do not. Like that transom. Not just the wall-through (which I like a lot), but that crisp, clean, slick, minimalist look. Nice!
It's a good hull shape… I was impressed with how slippery it looked. It's a chubby boat… But beam isn't all bad. Beam adds stability, interior volume and cockpit space. (Boats.com)
It really is chubby. These are not racing lines. Nor is the Catalina 310 a bathtub-scale model of Luca Bassani's prototype, Wallygator, which has sailed across the horizon of my dreams for two decades like the Holy Grail.
But I've actually grown quite fond of the chubby lines in no small part because they make for such a practical first cruiser for us. Comfort will play a big part in convincing my bride that "bigger boat sailing" (compared to her favored sailing vessel, a windsurfer!) can be safe, comfortable and enjoyable.
The forward cabin is very roomy with a big double berth… The aft cabin has another double berth, but it looks pretty snug to me in terms of vertical clearance. (Boats.com)
The way I see it, the Catalina is a whole lot more accommodating that a tent and a bedroll. That's basically my point of comparison, but my bride will be the final judge once we actually settle on a boat. She's more favorably disposed with beauty ergo has stricter requirements for sleep and other creature comforts.
This would make a good little boat to introduce a family to the joys of cruising. (Boats.com)
An this is exactly what I'm hoping to find. A well priced 25′ to 35′ sailboat with good sailing, minimal upkeep, and a wide welcome mat to the world of sailboat cruising. Could the Catalina 310 be just what  I'm looking for?