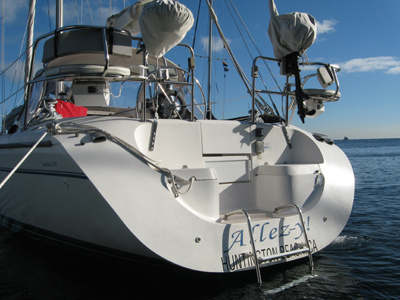 Okay, let's take a look at the Catalina 310. The more I read about it, the better it seems to fit. Maybe I'm just talking myself into it? But why? There are a lot sexier vessels, faster boats, more elegant boats, more affordable boats (and lots of less affordable boats!)
So there must be some reason the 2002 Catalina 310 for sale at the Willsboro Bay Marina resonates with me. In the next couple of posts I'm going to draw together some of high points in what I've been reading about performance, value, exterior and interior configuration, bed sizing, etc. Maybe laying it all out will help me size up the situation.
Maybe some day I'll revisit the topics of the Catalina 310's performance, configuration, bed sizing, etc. Perhaps once I've overnighted aboard? Perhaps not. Perhaps another sailboat is in our future. But at the moment the Catalina 310 seems like a pretty smart fit.