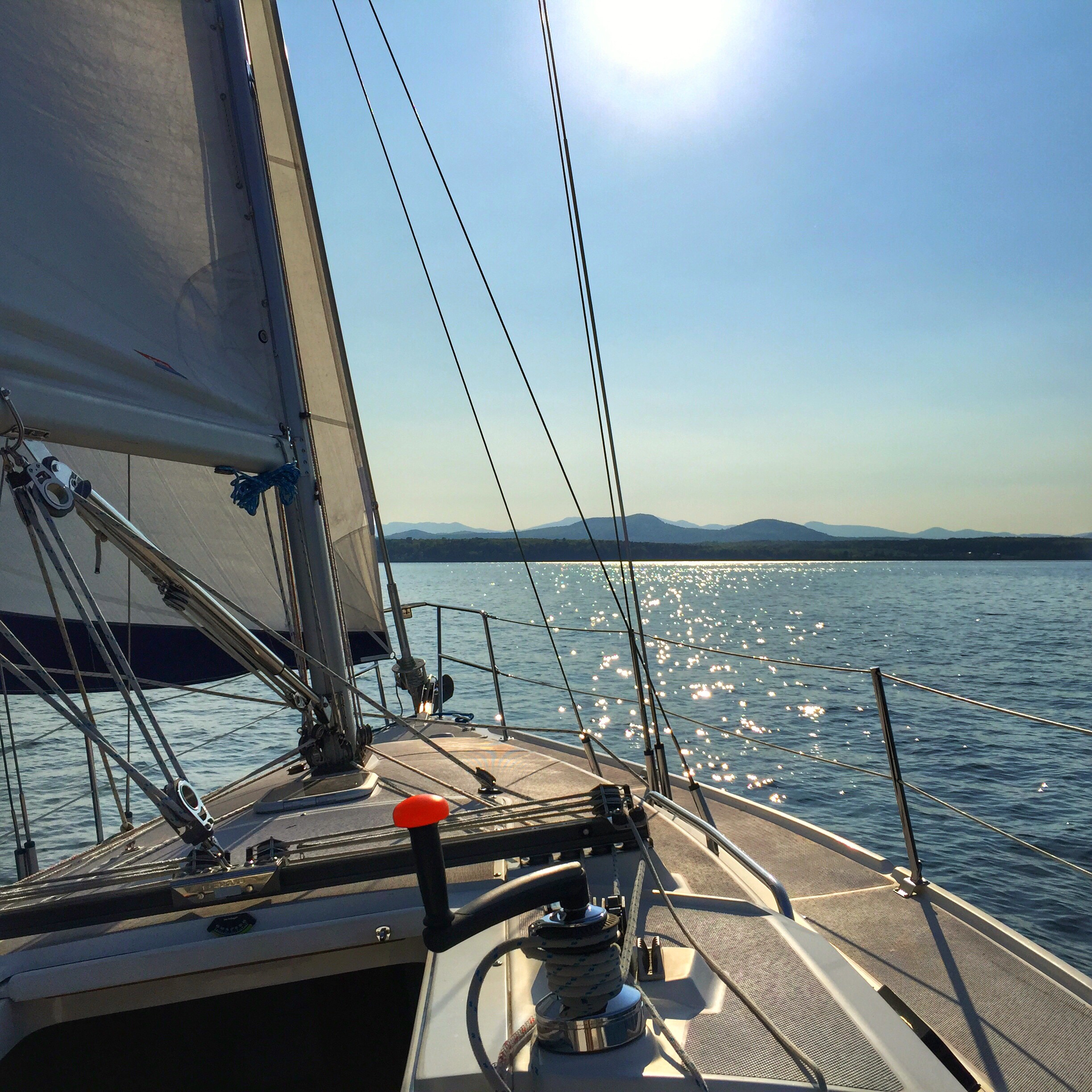 Some Mondays explode out of the starting gate, one blurring bolt of giddy-up-get-it-done. I love those Monday mornings!
Today was not one of those Monday morning. Not at all.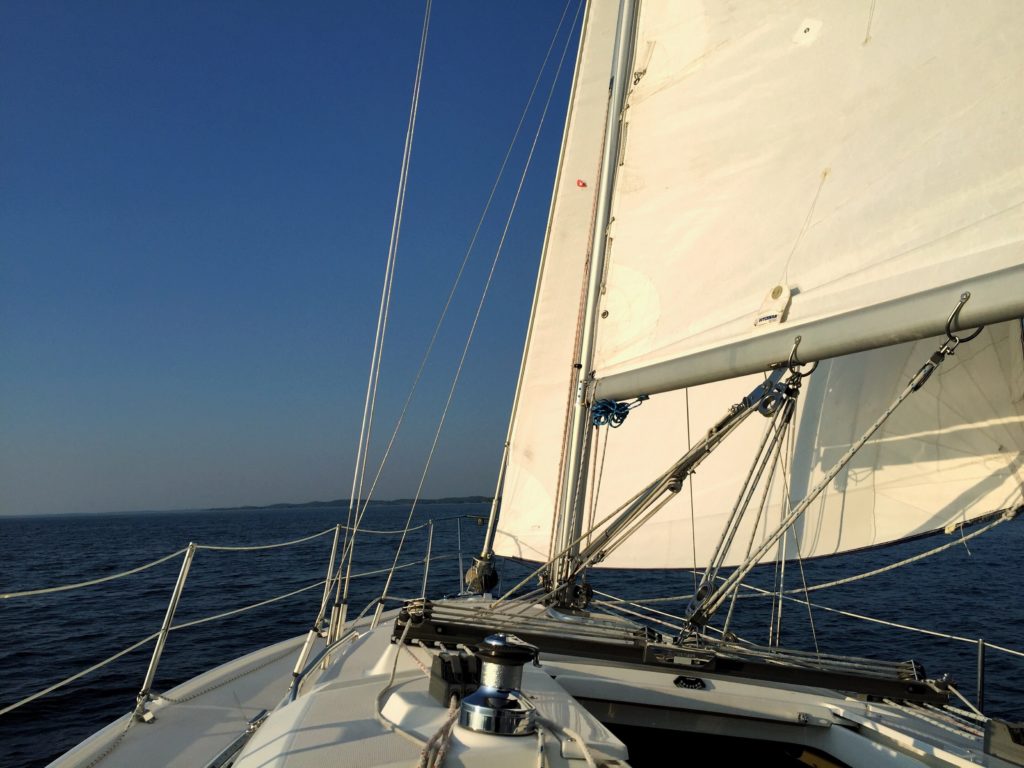 Fortunately, five o'clock found me swapping desk for dock and laptop for helm. Happy hour. Happy hours. Two and a half hours of perfect breeze, easy seas, seventy plus degrees, and a breathtaking sunset. The perfect wind down to a not-so-perfect day.
Now I'm ready for Tuesday…