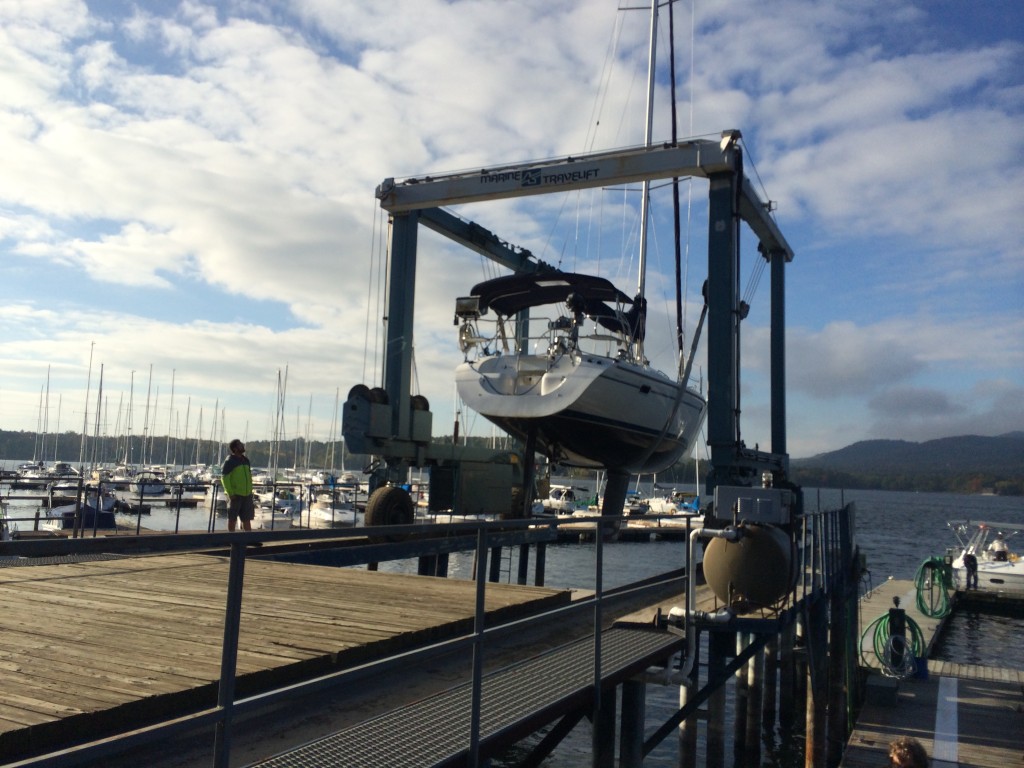 Another first this morning! Although I spent many summers in my teens and early twenties working at the Westport Marina, often assisting with hauling boats, I've never before witnessed my own vessel being lifted out of the water and trundled about a shipyard with a giant travel lift. I've never before had a sailboat hoisted into a cradle where it will spend the winter on the hard.
Now I have.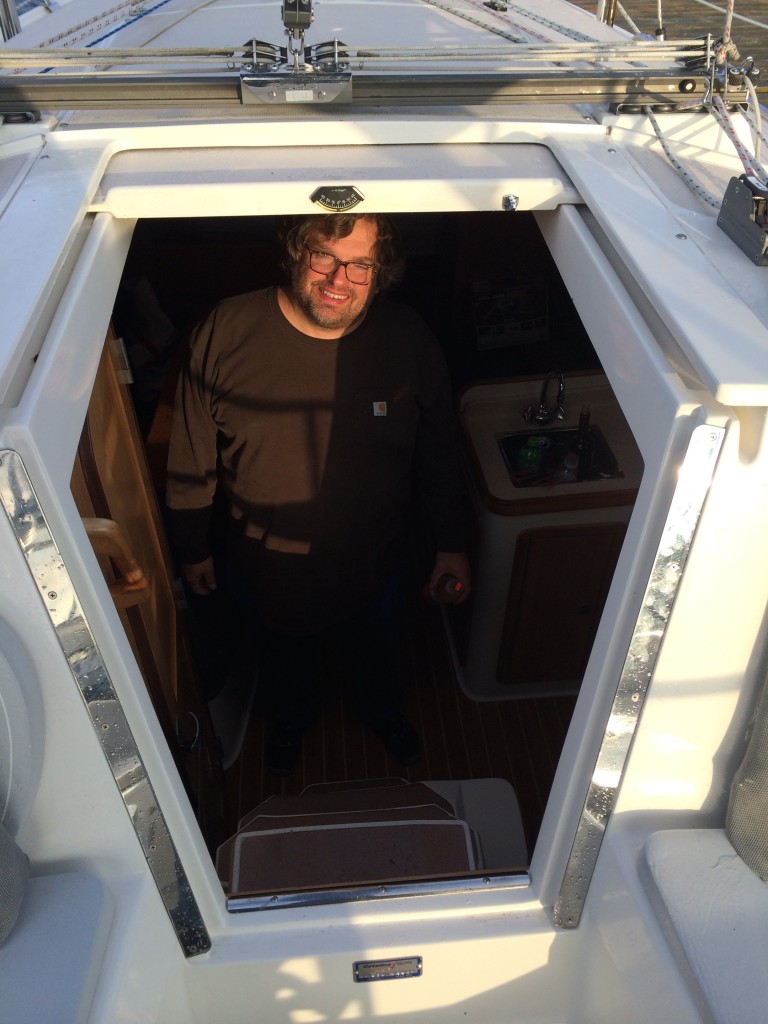 Early Morning
After a fun sail, supper and late night bull session with Mark and Jim last night, Jim headed for home and Mark and I crashed aboard Errant. He slept in the aft berth and seemed to slumber solidly enough. I sleeping-bagged it in the v-berth, and I slept fitfully. Comfortable enough, but maybe just anxious about the haul, the possibility of finding surprises beneath the water line, or something.
Mark whipped up some bacon and eggs this morning, and then we idled over to the service dock.
Willsboro Bay Marina's docks were quiet, but the service dock was already buzzing with staff ready to haul. From the get-go through the moment that Da Capo was secured in her cradle for the winter, I was impressed with how organized and efficient the shipyard team was. Paul, one of the owners and the head of service, was especially capable. I feel fortunate that my sailboat is being taken care of by this team.
The photos in the gallery below tell the story better than words, from sun up to keel down. Thanks, team WBM! I look forward to spending the next six months or so on the hard, tackling my list of deferred maintenance tasks.