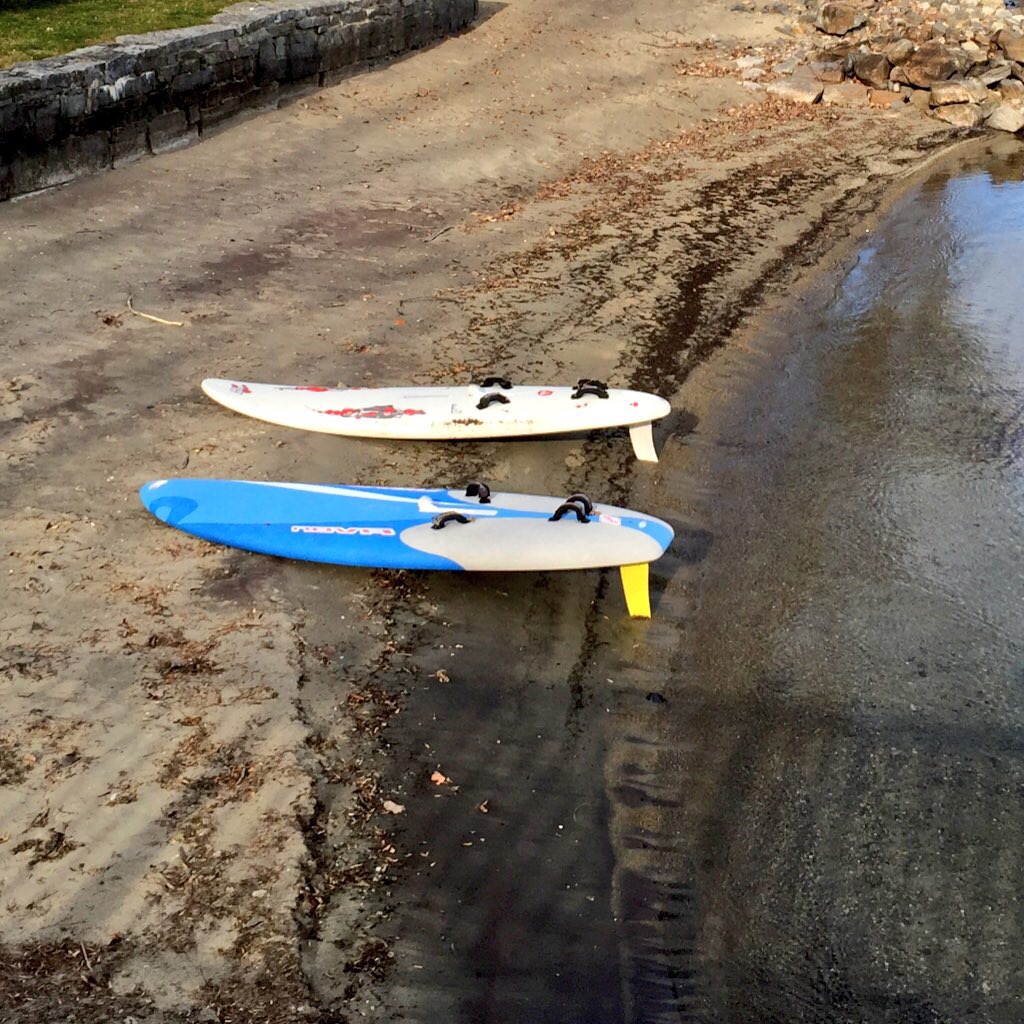 Errant may be on the hard for the winter, but there's no reason we can't take advantage of a good breeze on Lake Champlain, even if it's November 23.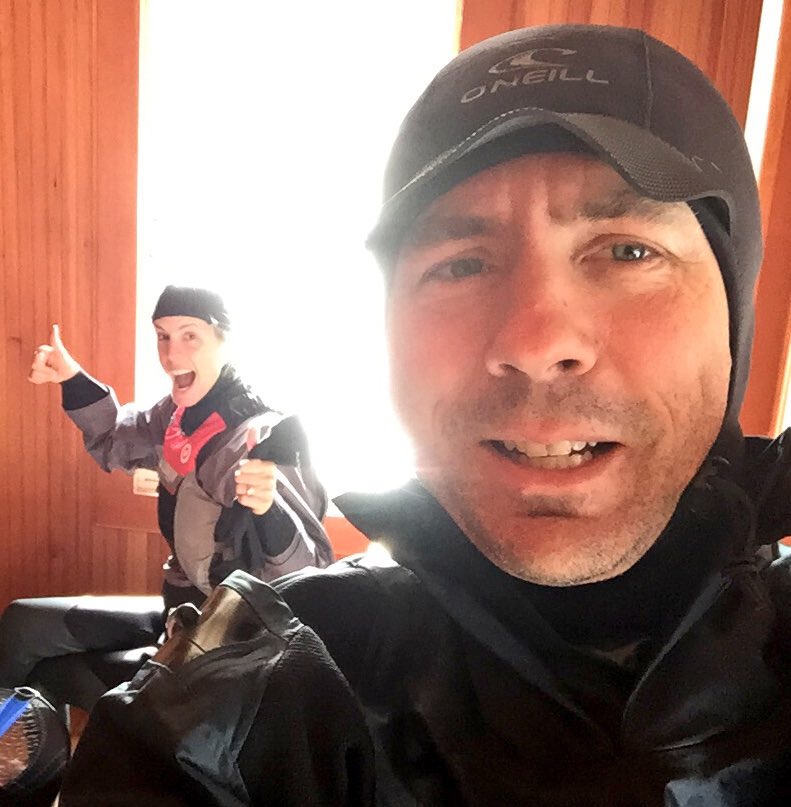 Not the windiest of days, but cold water and colder air, so we bundled up in our drysuits and hoods.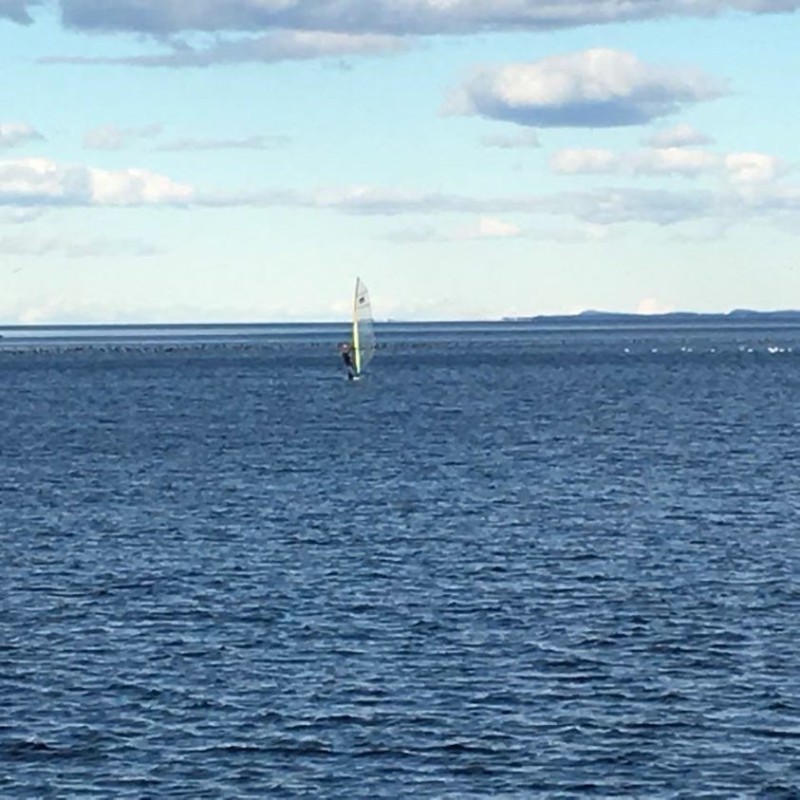 Update: I just received two November windsurfing photographs (the one above and the one below) from our Vermont friend, Elizabeth Bickford Wells.