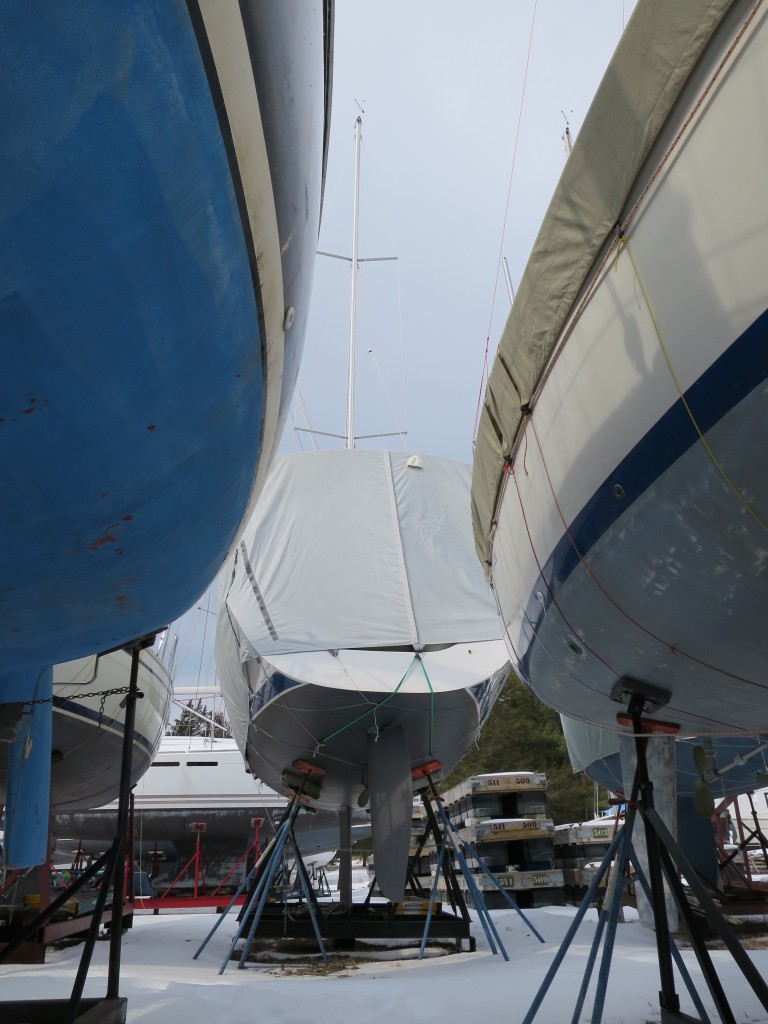 I keep feeling the hankering to visit my lonely vessel, so I drove up to Willsboro Bay Marina where Errant is still snug in winter storage.
Pleased to see that her winter cover remains intact despite the whipping winds, and the interior is totally dry. So many boats in the shipyard have flapping covers and loose straps/lines, but fortunately our slow, concentrated effort last fall learning how to install and secure the winter storage cover has paid off. We're not 100% out of the woods yet – at least one more snowstorm in mid/late March (or even early April) is likely – so we'll keep Da Capo/Errant weatherproof until at least Easter. Then the spring work begins!
I unzipped the cover and climbed inside to ensure that everything was shipshape. I expect to come back in a week or two with my bride to take some measurements for interior cushions and curtains that she is reupholstering before we launch.
Reminders to Self
The "to do" list is already swelling! Here are some reminders: check on sail repairs; check in regarding fiberglass/gelcoat repair schedule; remove v-birth door hardware to determine why door is binding; order new cockpit cushions; continue researching folding help; and look into re-rigging to ensure safe lines throughout.