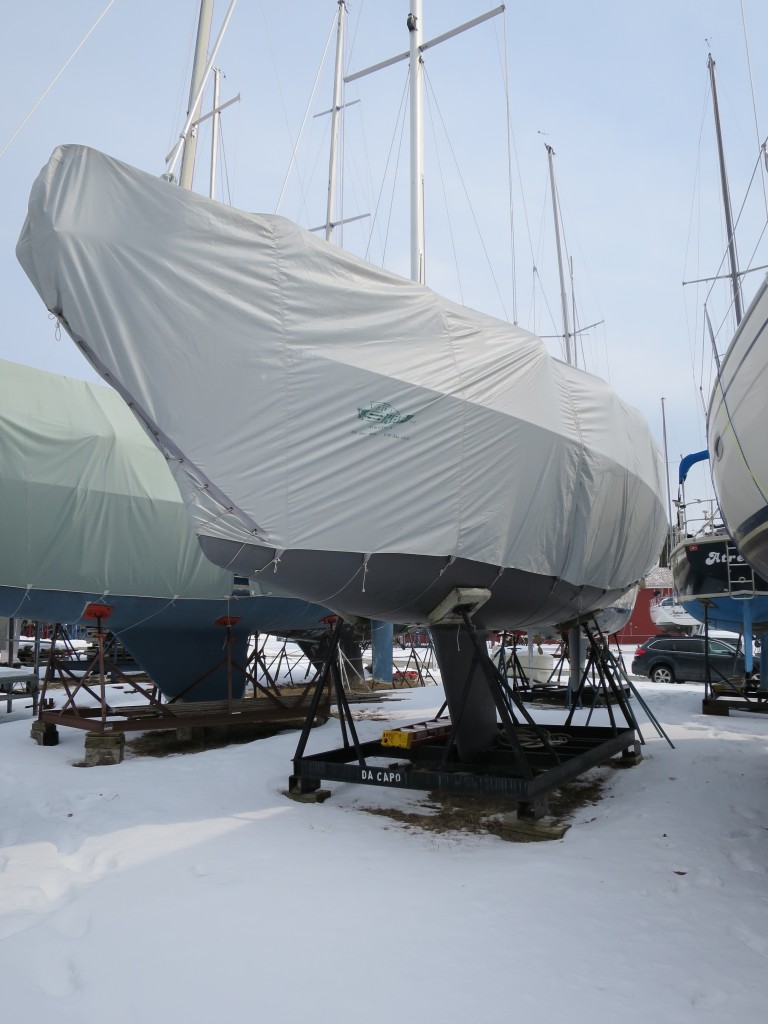 Stopped by Willsboro Bay Marina today to check on Da Capo/Errant. So many whistling, flapping halyards!
The date is March 8, sort of spring, at least it seems like it should be spring. But the cold, humid wind and a lingering blanket of snow suggest that spring launch is still a good way off…
I was relieved to see that the winter storage cover has held up well, not a single tear or loose line. Frankly, I was a little surprised. I guess all of the hours trying to decipher the cryptic instructions paid off.
I didn't climb aboard, but I will return in a couple of weeks if the temperature rises to inspect the interior and start a few projects like refitting the v-berth door and deep-cleaning the bowels so that I start the sailing season with a super clean vessel.