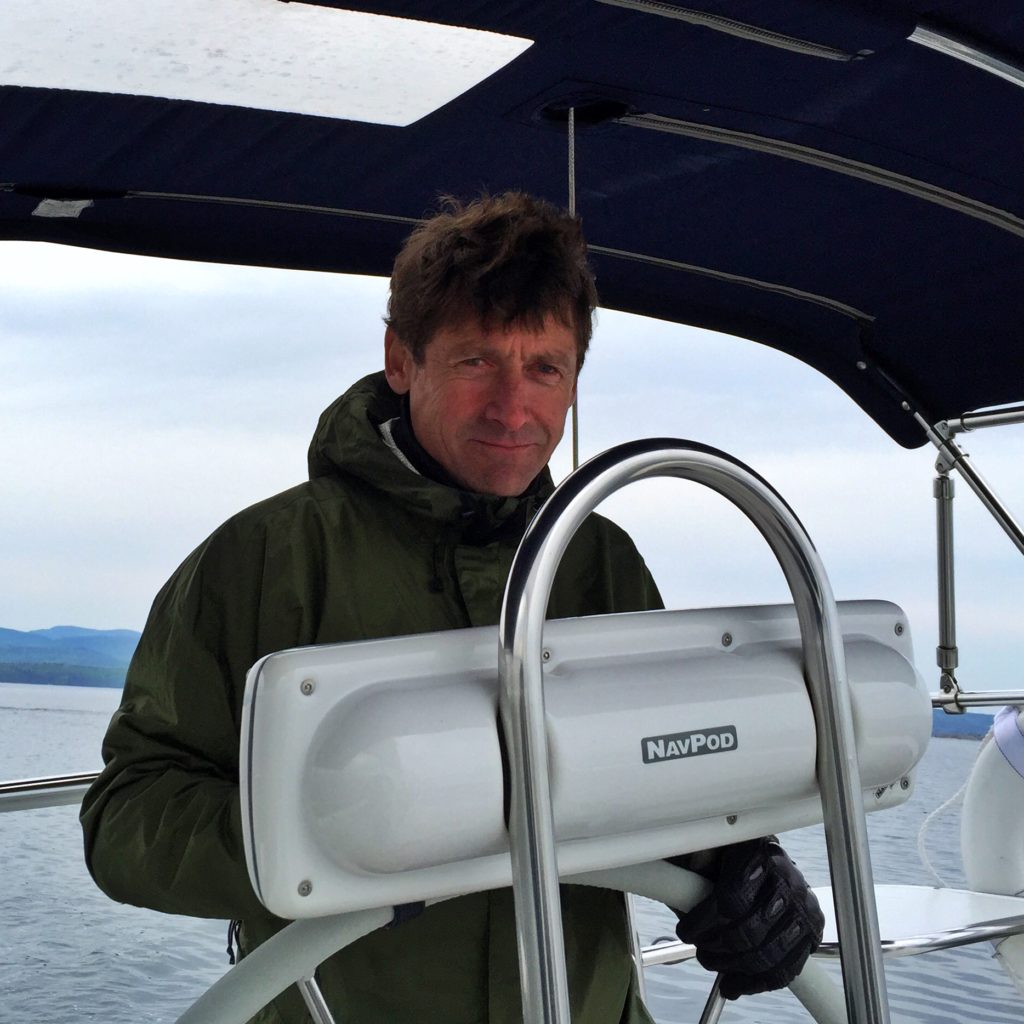 It was a pleasure and a privilege to be joined by my friend and Essex, New York neighbor, John Davis, for Errant's 2016 launch and shakedown sail. In addition to legendary wildlife/lands advocate, author, activist, and adventurer, John's a very capable sailor.
Launch
We arrived at Willsboro Bay Marina around 7:45 AM, and Errant was hanging in the travel lift by about 8:15. I touched up the cradle pad marks with bottom paint, and we splashed her.
Shakedown
All day the conditions were overcast and cool-ish. Morning was windless with satin smooth waters, but conditions  improved as we made it out to the road lake. Gradually freshening as we approached The Four Brothers (islands), winds mostly ranged 6-12 knots.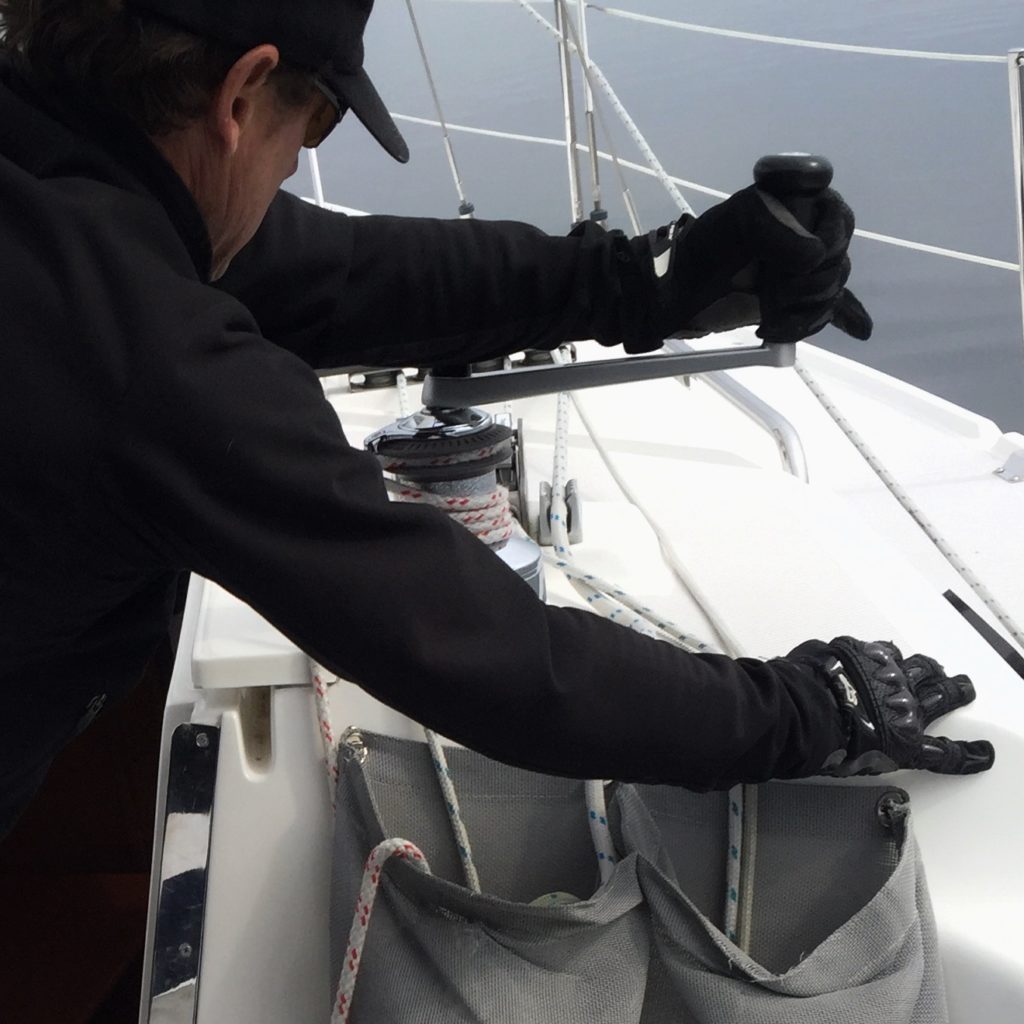 We crisscrossed Lake Champlain between Willsboro and Shelburne until we reached Whallons Bay, then tacked back upwind to Charlotte before heading west to Errant's berth at the Essex Shipyard.
Both Essex marinas appeared to be empty as we approached, however a single blue powerboat graced the otherwise dramatically illuminated but eerily uninhabited scene.