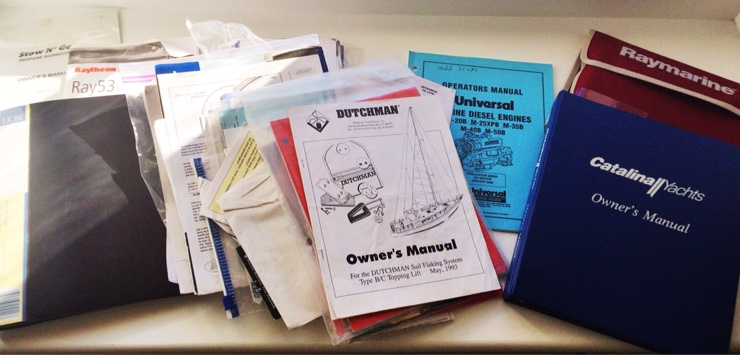 Today I launch a new initiative, if I can call it that. Pomp and bluster notwithstanding, I'm decided to attempt an ongoing "ship's log" for Errant to record sailing outings. A digital ship's log.
I'm certainly not the first to use a blog to record navigational data, right? I suspect not.
I'll spare you you the nitty-gritty, boring bits. Probably. Except when I don't. And I'll start by creating a ship's log category and assigning appropriate existing posts to it to get things started off right… Done.
From Chip Log to Logbook
What exactly is a ship's log / chip log / logbook? Let's take a look.
A logbook is a record of important events in the management, operation, and navigation of a ship.
The term originally referred to a book for recording readings from the chip log, used to determine the distance a ship traveled within a certain amount of time. The readings of the log have been recorded in equal times to give the distance traveled with respect to a given start position.
Today's ship's log has grown to contain many other types of information, and is a record of operational data relating to a ship or submarine, such as weather conditions, times of routine events and significant incidents, crew complement or what ports were docked at and when. It is essential to traditional navigation, and must be filled in at least daily. (Wikipedia)
In a sense this entire blog is a digital ship's log, but I'm hoping to discipline myself to create a subset of posts that are accountings of each outing. Most will be brief, I expect, micro-chronicles of my Errant adventures. And inevitably a few misadventures! Stay tuned…