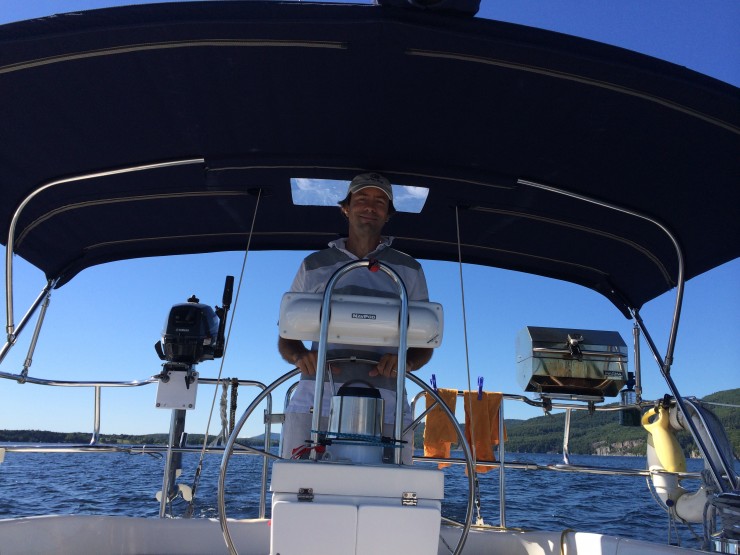 What a lovely way to take ownership of a new sailboat. Perfect weather. Perfect following wind. And a good friend (and great sailor) to accompany and coach me.
I have to admit that it still hasn't fully sunk in that this is now my boat. All day it felt like we were borrowing it. I've had this experience before, most notably with Rosslyn, the home where my bride and I reside in Essex, New York.
Mark coached me on navigation, paying especially close attention to depth as we sailed through the Four Brothers Islands. We experimented with the equipment (auto pilot, etc.) and with the operation of the vessel. At one point in the afternoon, shortly after dropping the sails to motor into the Essex Shipyard, Mark suggested that I spin the wheel to discover what a tight turning radius the boat could execute if/when necessary. It was a little startling and truly informative. She can practically pivot in space!
Here's a gallery of photographs from the day.
And here are a couple of fuzzy photos that my bride snapped as motored in to the Essex Shipyard.