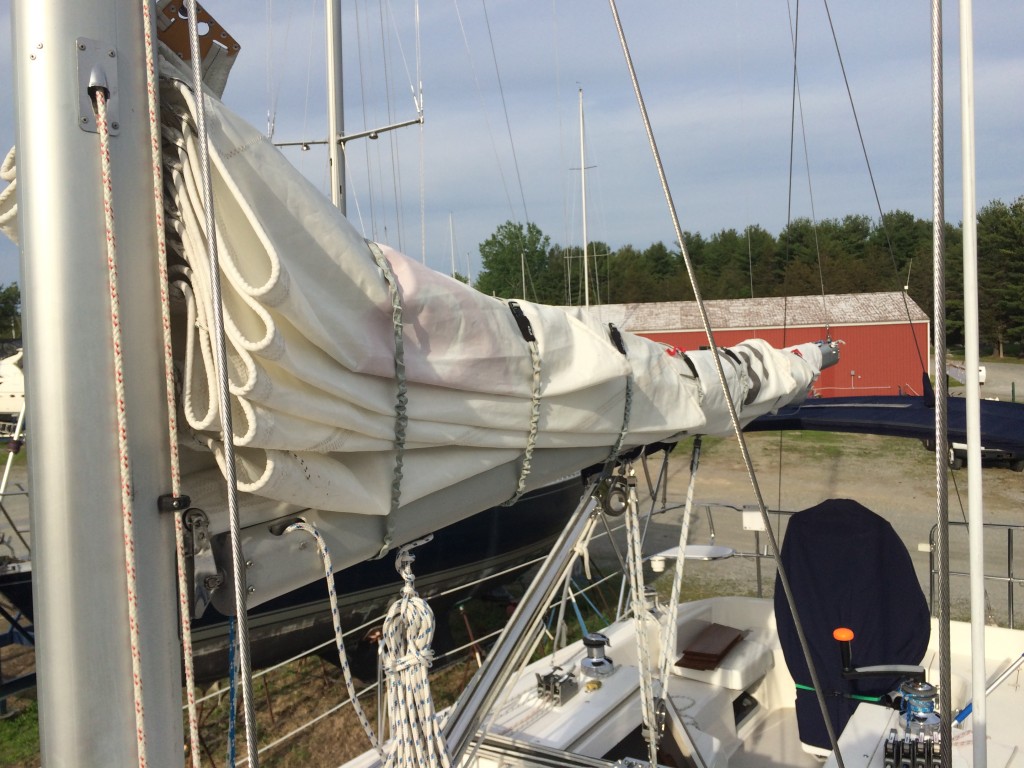 I've just finished installing the main which was repaired by Vermont Sailing Partners over the winter. Yesterday I installed the genoa which they repaired also. While the sails are far from new, they were well repaired and fit great! Now I can rest a little easier that they'll perform reliably this season.
Here are a few more photos of the last two days' progress.
I replaced the old, worn out sail straps with three sizes of Blue Performance Sail Ties.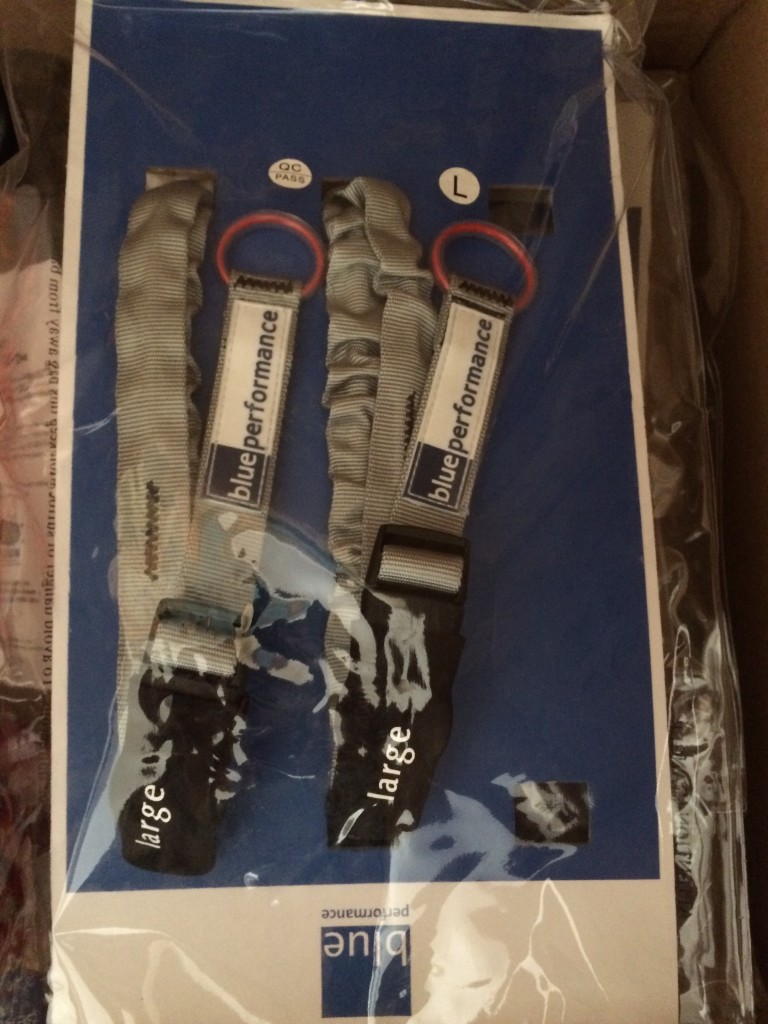 Dutchman Sail Flaking System
I'm still sorting through lots of new-to-me items that take a little extra time and attention the first time through. Today one of those was the Dutchman Sail Flaking System. I think I've gotten it installed correctly, but I'll plan on fine tuning it the first time I sail Errant.
If you're unfamiliar, here's a helpful video about the Dutchman Sail Flaking System.
The Dutchman Sail Flaking System is basically a super effective, easy, user-friendly system for controlling a mainsail. The Dutchman's vertical monofilament control lines are woven/laced through the sail and secured to the topping lift. When the mainsail halyard is released the Dutchman gathers and automatically flakes the sail above the boom. Because my halyard and reefing lines are led aft, I can operate the system entirely from the cockpit, facilitating short handed sailing which is one of my short term goals with Errant.