Once the winter cover was removed and stowed I turned my attention to the bimini. I remove all the exterior canvas in the autumn before installing the winter cover, so in the springtime I need to reverse the process.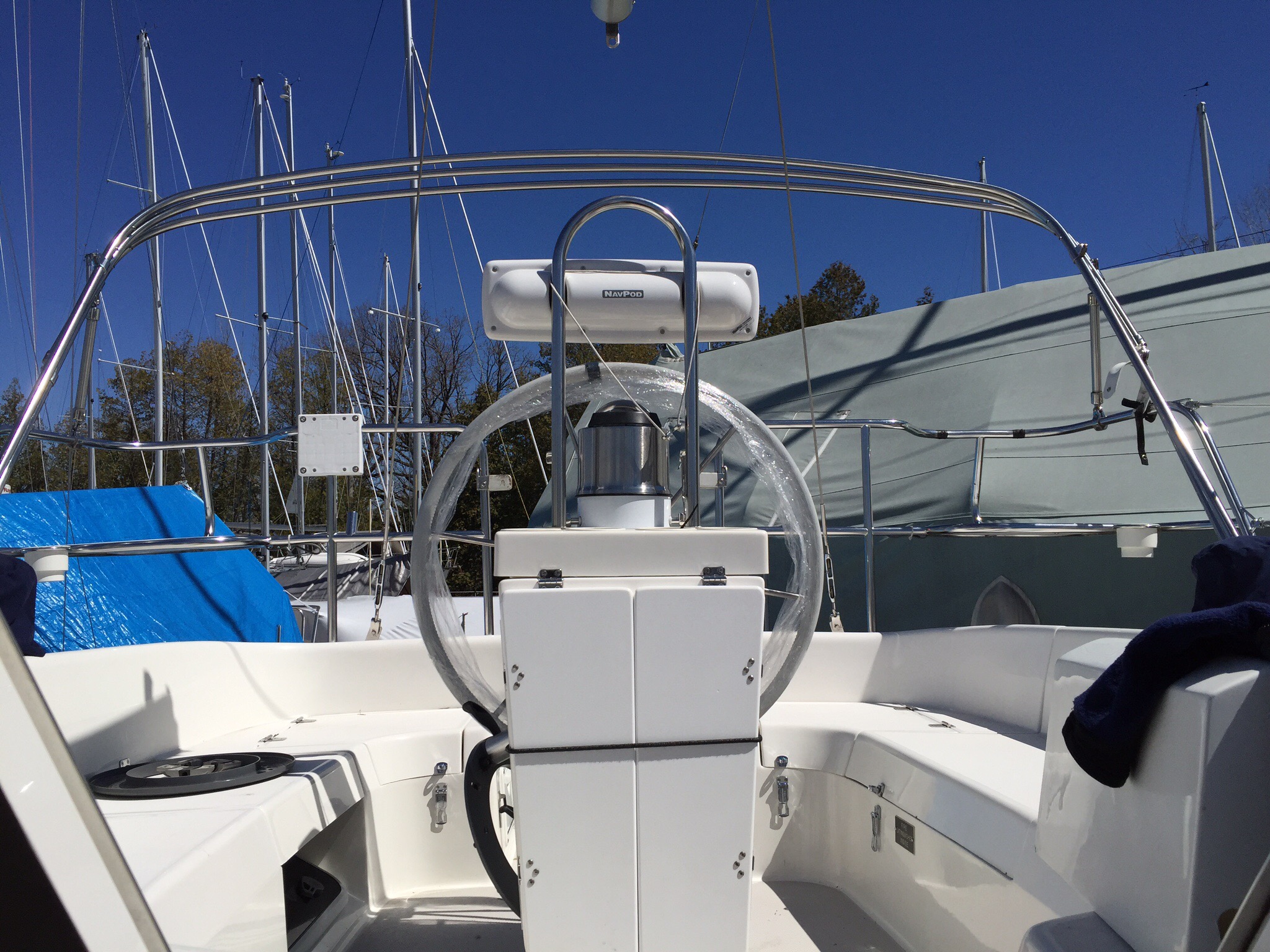 The first step is to remove the two foremost stainless steel bimini supports, reposition then ahead of the backstays, and then reconnect them. This permits them to fan forward and support the canvas.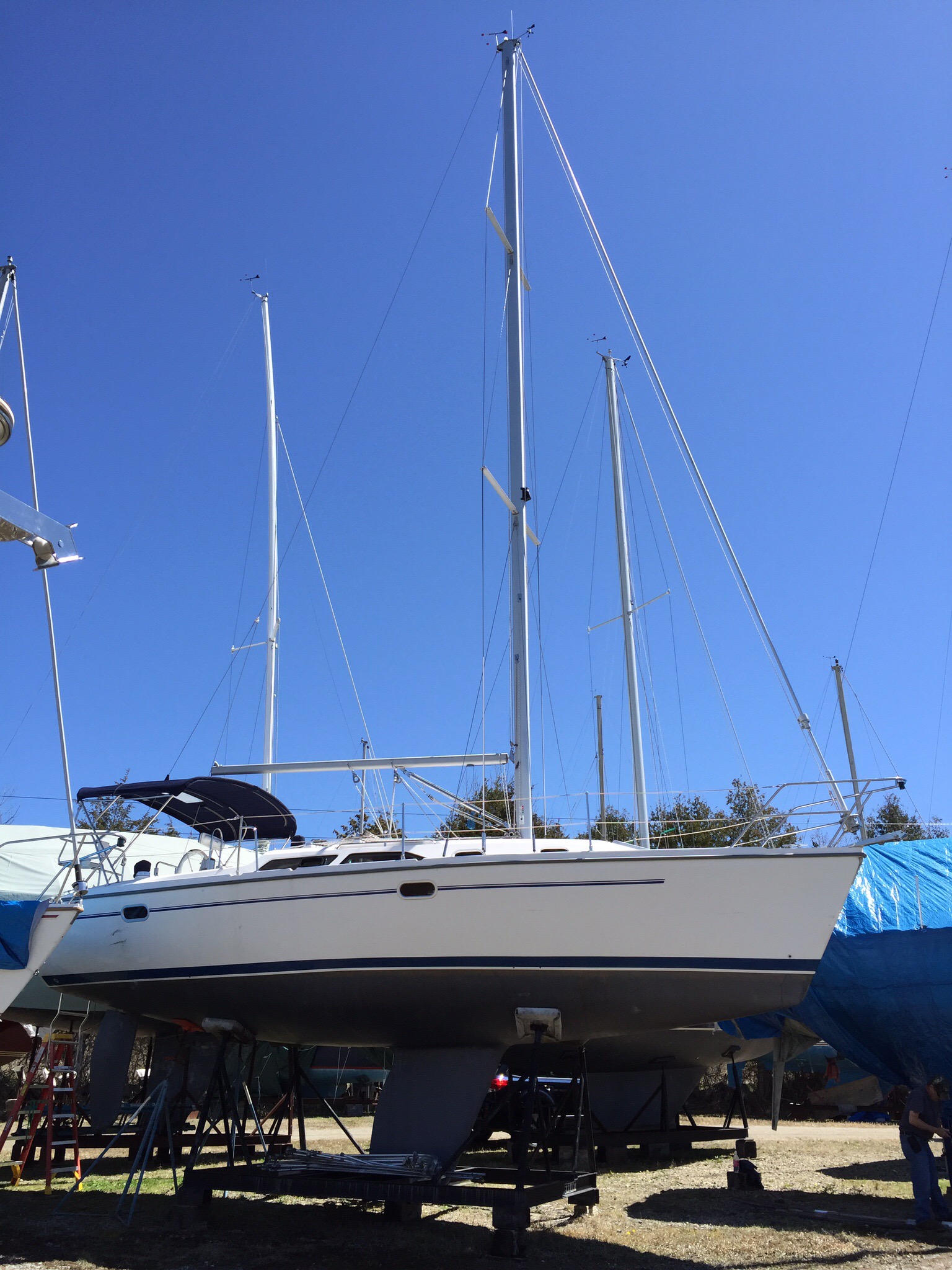 Securing the canvas to the stainless ribs is as simple as fastening eight snaps and zipping a half dozen zippers. And yet for the second year in a row I false started, half-attaching the cover backward before realizing my mistake. In the photo above Errant's bimini is secured, taught, and ready for sailing.
Next up? Time for a scrub-down.
Pressure Washer
I loaded up the pressure washer before heading down to the marina, planning primarily to simplify hull cleaning (in anticipation of bottom painting). The chore was moderately successful, but the worst soiling turned out to be a dock-rub that remained unchanged no matter how much I abused it with my jet of high pressure water. Looks like some heavy duty compounding will be necessary.
But there's a silver lining.
Errant's topsides were overdue for a eep cleaning, and the pressure washer proved its mettle removing stains and last season's grime from the nonskid. I cranked the pressure and made pass after pass, waving the wand back and forth and watching the gelcoat emerge [almost] like new.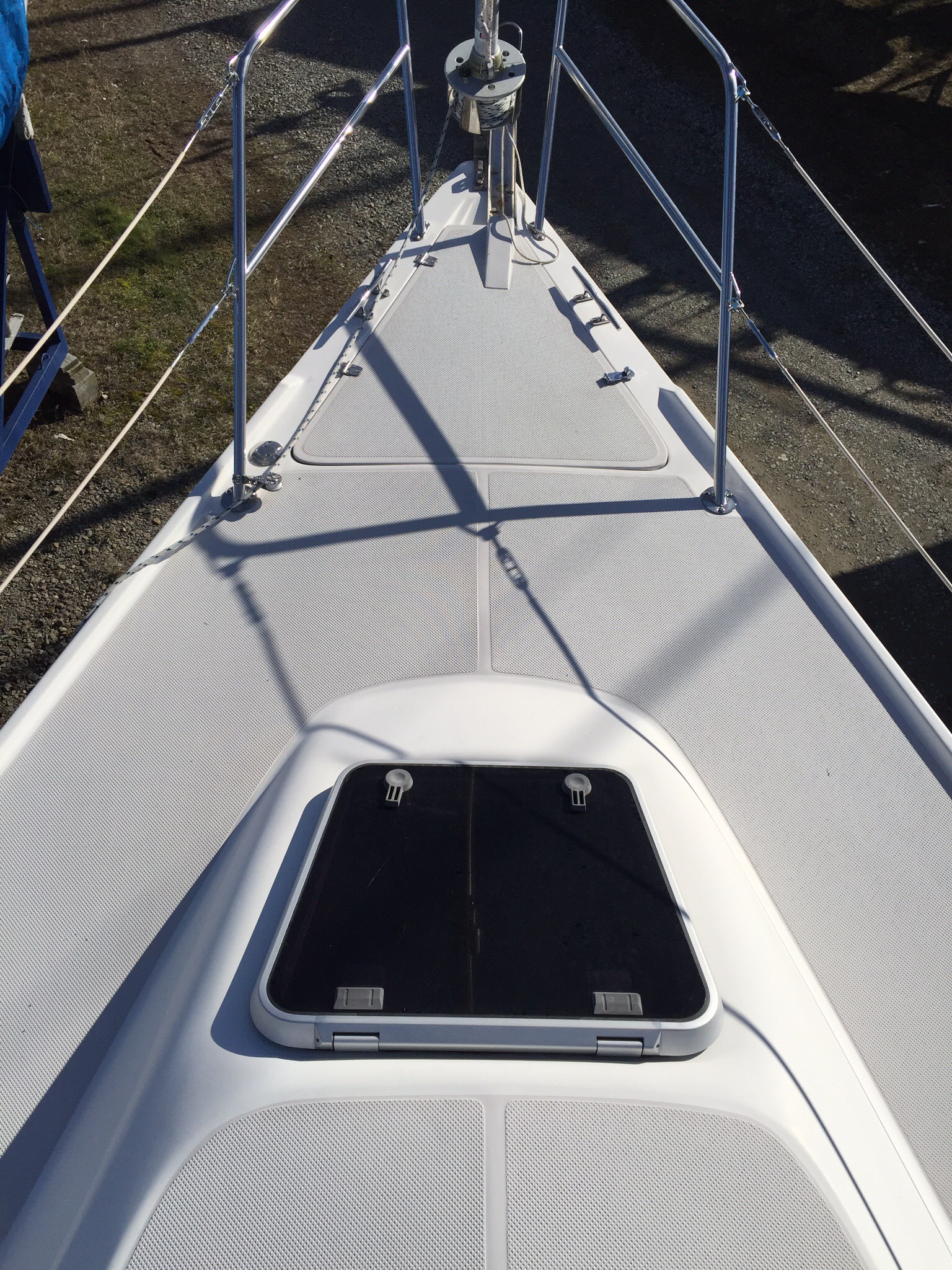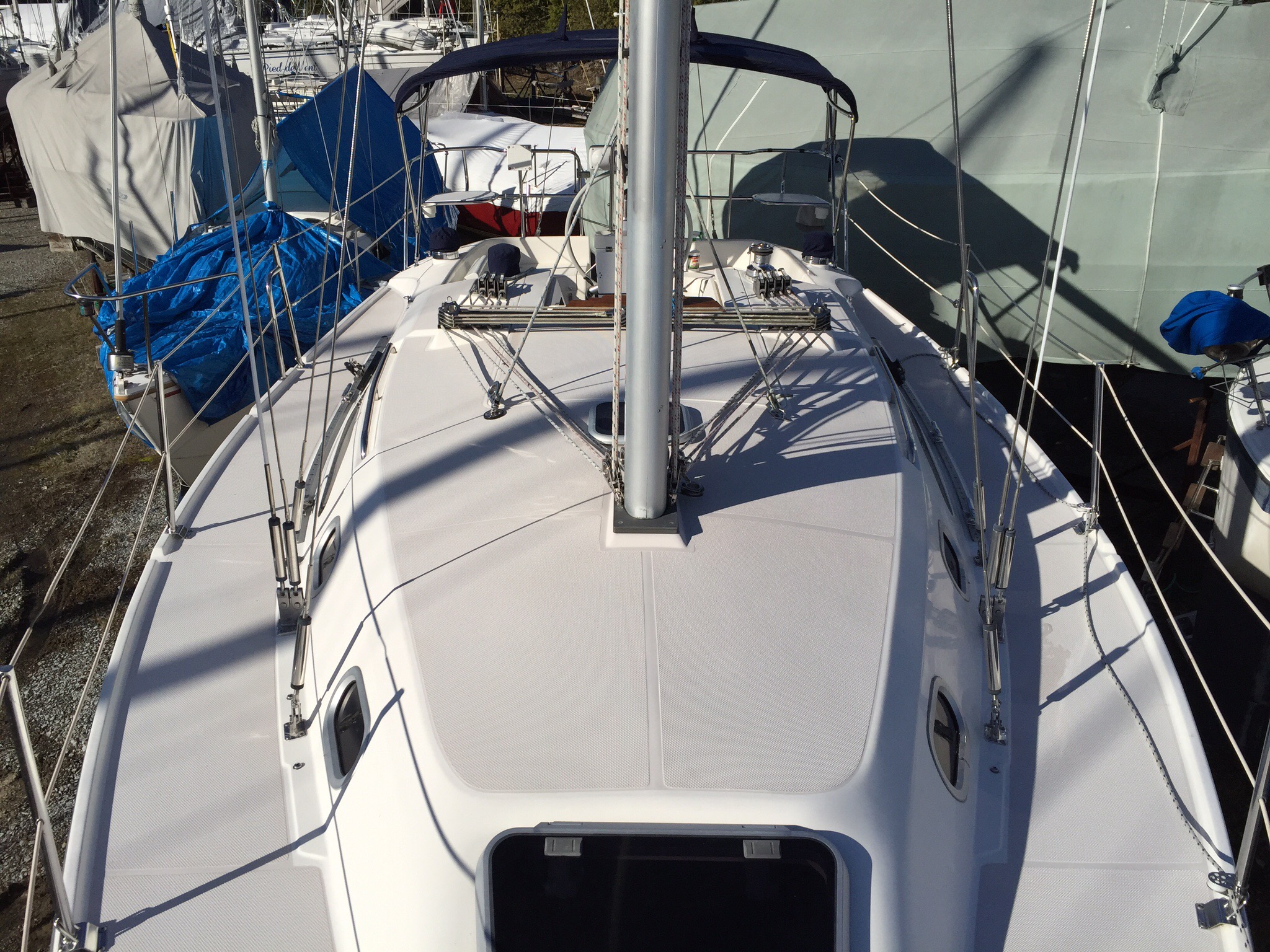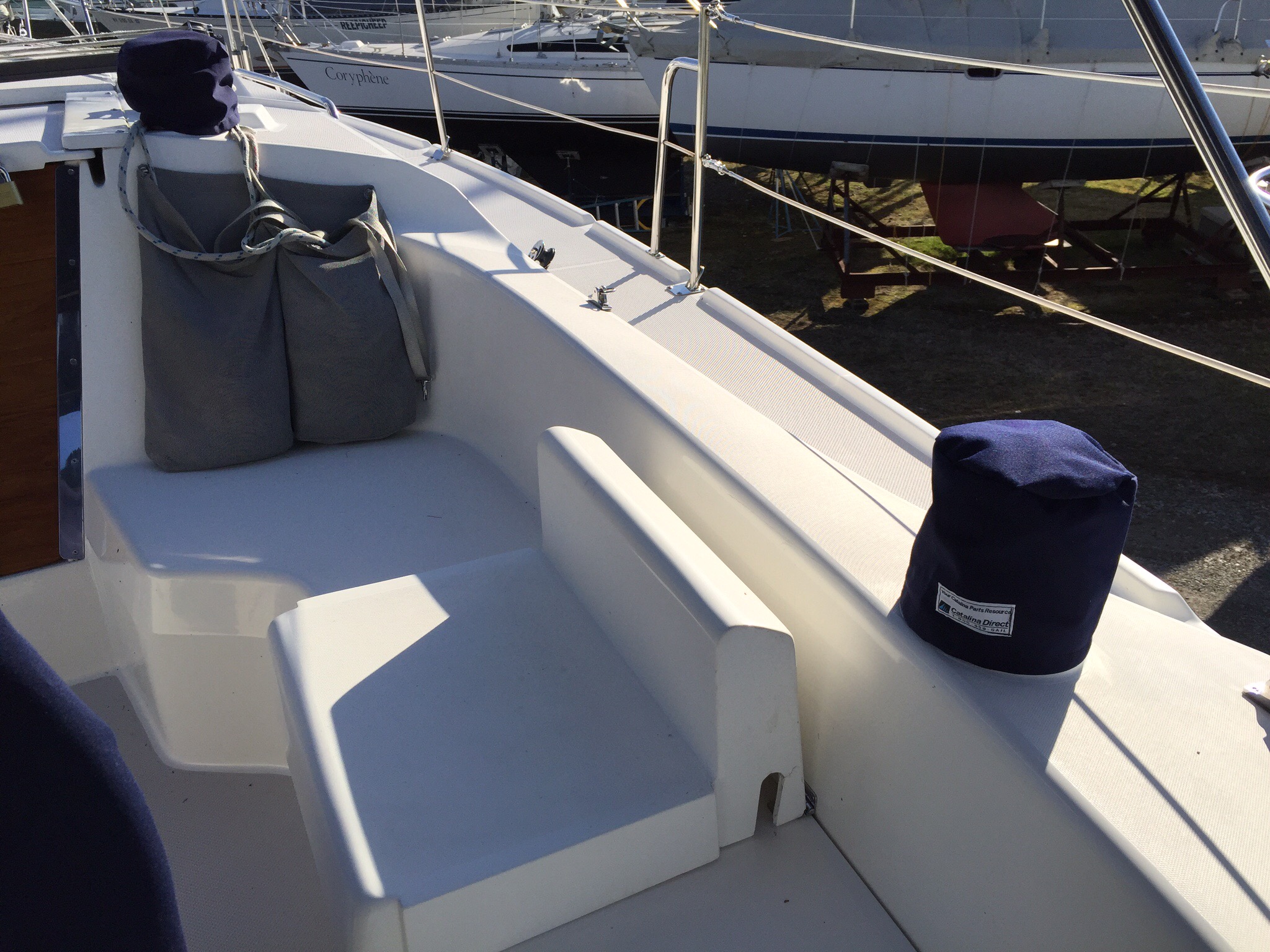 Not bad, right? No soap. No significant elbow grease. Just water, pressure, clean…
About the Bimini…
I noticed while installing the bimini that it's beginning to fail. Too much weather. Pinholes are beginning to appear. The vinyl window is foggy, scratched, yellowing. It's time to consider a replacement (and possibly a couple of modifications). Here's the outfit that fabricated the bimini. I'm curious if they're still around. Time to find out…