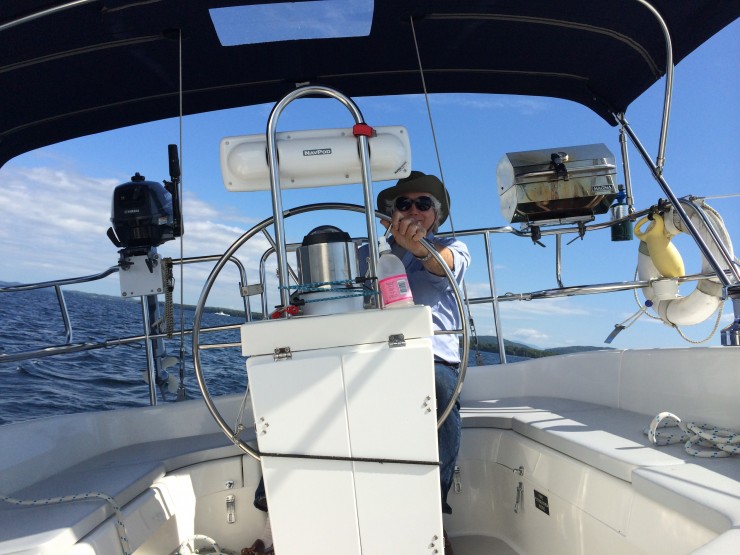 A perfect day for sailing! Warm and sunny, winds variable 0-15 knots, and — best of all — a chance to wile away the day on Lake Champlain with my father.
My dad taught me to sail 30-35 years ago (a story for another post). It seems appropriate that for my first day sailing Da Capo (soon to be Errant) without my friend Mark at my side, coaching and encouraging, I should have my father onboard to balance out the sailing team.
Thanks, Dad!
Winds were light but mostly steady making for easy, enjoyable sailing and plenty of time to swap sailing stories. My father didn't grow up in a sailing family, but he learned to sail in his teens and twenties with friends. He shared a couple of fun adventures that I'll recount anon if he offers his blessing.
From start to finish our sail was a delight. He sailed much of the time, and Da Capo performed predictably, reliably, and 100% enjoyably. Even docking, a hurtle I'm yet to perfect mentally or in execution, proceeded smoothly.
All told, it was a confidence inspiring outing.