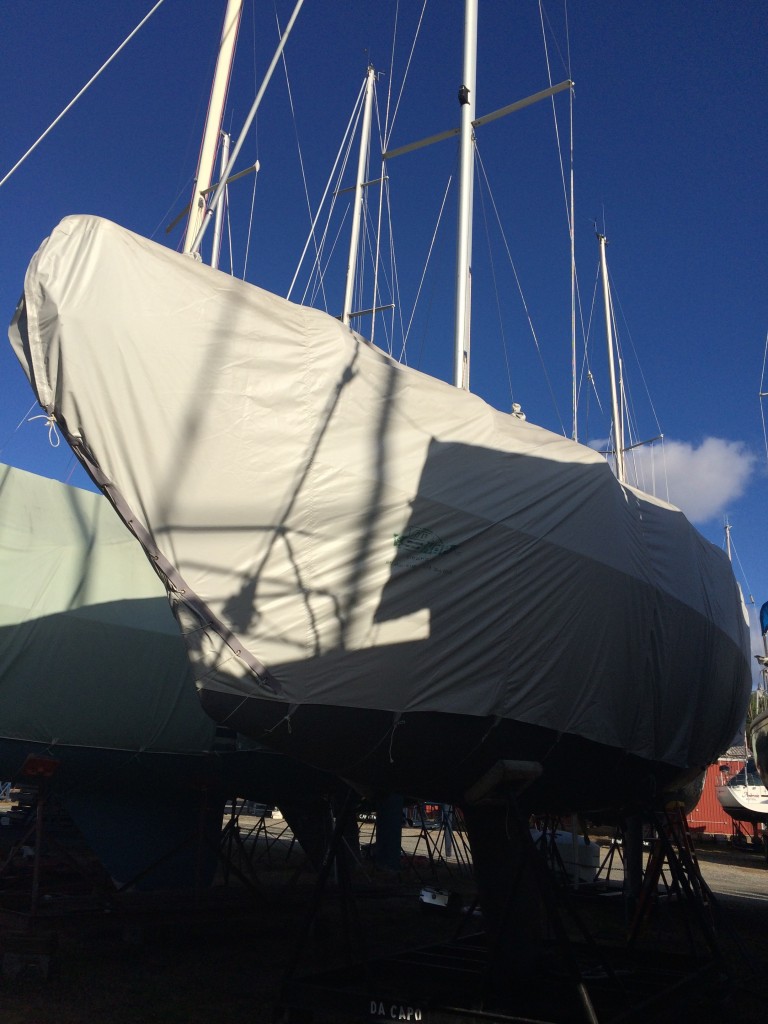 I've been worrying about installing Errant's winter storage cover ever since hauling the boat. It's not the sort of project you can whittle down slowly, a little bit at a time. It's really a start-to-finish proposition. Or — as I learned once I finally made enough time to tackle the challenge — it can be divided into two separate stages completed on two different days.
Given the fact that the instructions were not a perfect match for the winter storage cover we inherited with Errant, this first-time installation took a looong, aggravating time.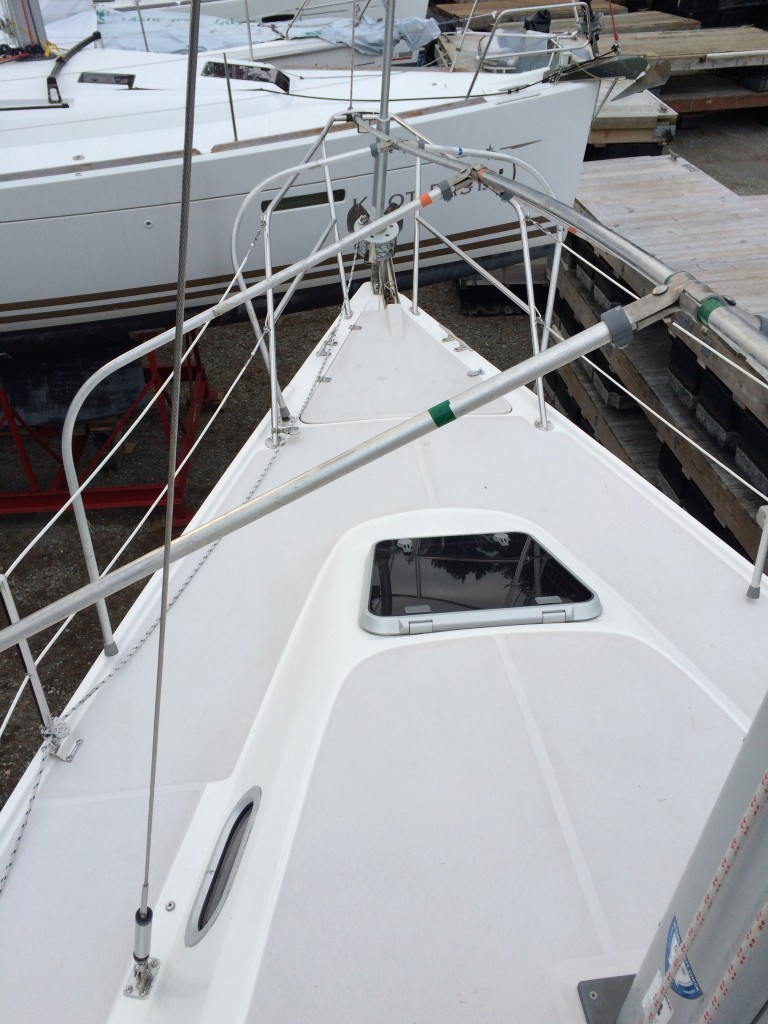 Superstructure
In hindsight, the problem(s) all derived from a single issue. The instructions explain how to install the cover without a stepped mast. Except that's not exactly true…
Basically the superstructure, a support skeleton consisting of tube steel ribs that need to be bolted together in the appropriate order, etc. was built 100% symmetrically side-to-side. In other words, the port and starboard side of the frame is identical, a mirror reflection on both sides of the center rail. In order for this frame to fit properly not the deck, the mast must be removed from the equation (which it wasn't and isn't.)
Lots of tinkering and "cob jobbing" enabled us to finally install the superstructure in a stable enough fashion…
In order to accommodate the mast, the superstructure must be installed off center.  But this results in ribbing on one side or the other being too wide to fit on the deck… See the problem?
Lots of tinkering and "cob jobbing" enabled us (yes, my patient bride helped me muddle through this less-than-enjoyable debut performance) to finally install the superstructure in a stable enough fashion that we could proceed with relative confidence that it would not collapse beneath snow and wind loads over the winter. (Note: wire tires were used generously to secure the superstructure to the boat and to secure styrofoam pipe insulation to high abrasion areas.)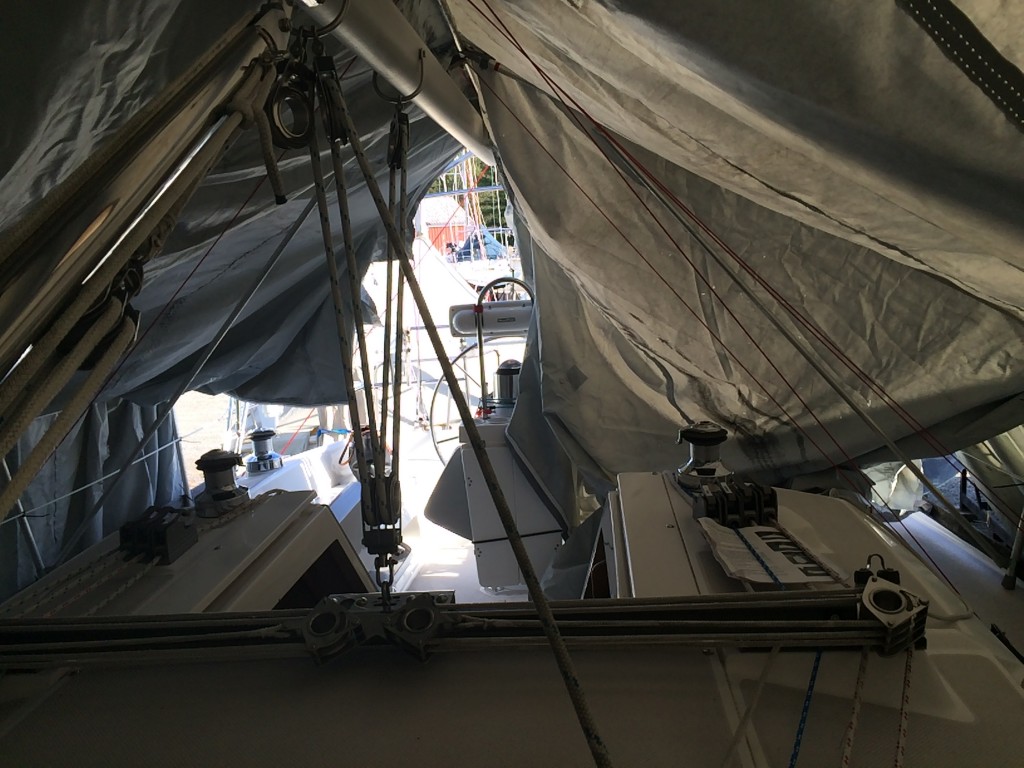 Winter Storage Cover
So the two-day discovery is that the best way to break up this project, if unable to do everything in one fell swoop, is to build/install the superstructure on the first day and then install the canvas cover the next day. Partially installing the canvas isn't an option. The two sections must be connected and secured for it to be wind resistant. Attempting to install one section and then interrupting the installation until later would be extremely risky because wind would likely damage the partially installed cover.
But returning the following day to drape the winter storage cover over the ribbing worked well. It's still a slow process, especially since it was the first time and the instructions were not particularly helpful as far as sorting out how to orient the large, unwieldy fabric sections, etc.
The good news? The fabric cover fits the boat quite well, mast, stays and all! Phew…