Welcome to the second installment of our Last Waltz 2016. We're off to a splendid start (despite setting sail four hours late…), crossing Lake Champlain from Essex, New York to Burlington, Vermont.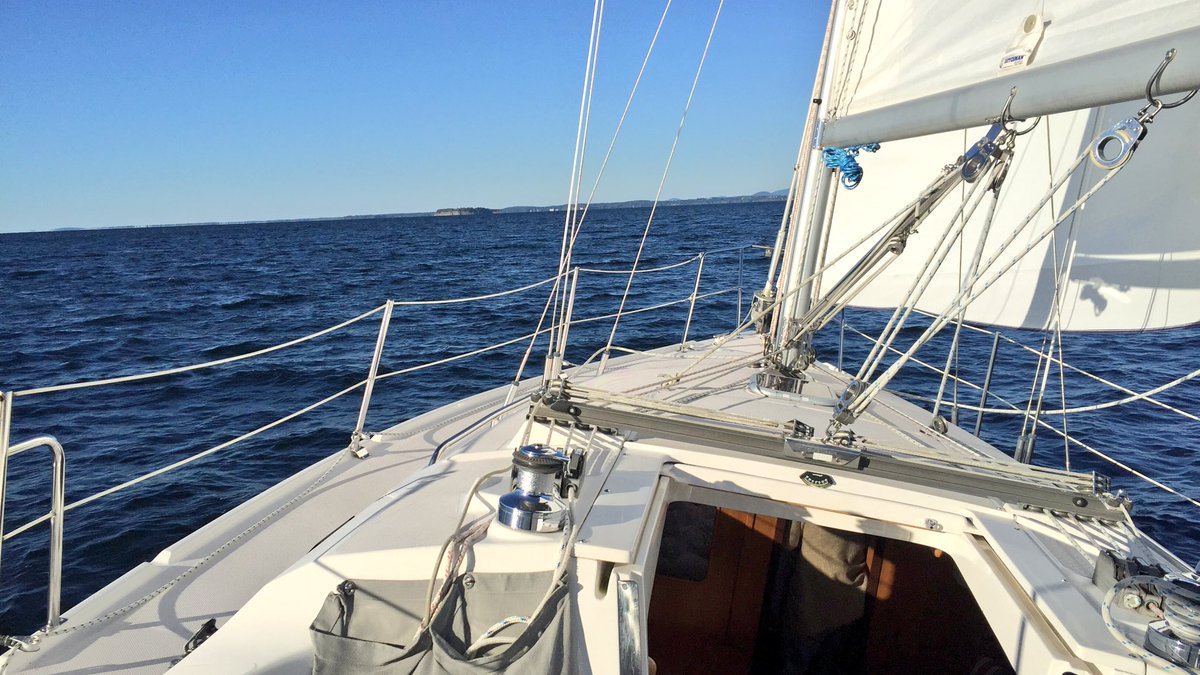 Lovely, lovely conditions. Winds in the low to mid teens, cool but sunny weather, a tasty lunch, and hours alone with my bride for the first time in far too long.
Arriving in #BTV yesterday evening. #sailing #LakeChamplain pic.twitter.com/AIbn7pVKbf

— virtualDavis (@virtualDavis) September 16, 2016
My bride genuinely enjoyed the passage, and we both agreed that it was the most relaxing days we've enjoyed together in weeks. Months?
We settled into an outer slip on the southern end of Burlington Boathouse's marina—lots of air and unobstructed view—and then met up with friends for drinks at Juniper followed by dinner at Bleu. The perfect start to a mini-vacation!
We continued to follow the weather, and by Friday morning we had decided that heading north to Valcour would set us up for a risky sail south on Saturday. Thunderstorm threats had been pushed back, but major wind (out of the south) promised a wetter, colder, and generally less optimal sail than I wanted for my bride. (Remember, the goal was to make her feel more comfortable sailing, not less comfortably cruising!)
Instead we opted to spend the day and a second night in Burlington. Fortunately the friends with whom we'd planned to rendezvous at Valcour agreed to meet us in Burlington for cocktails on the boat and dinner at Splash. Perfect. But first a lazy day playing "tourist" in a town where we're normally hustling to cross items off our punch lists. I'll chronicle the rest of our Burlington stay in Twitter posts…
Warming up for tacos, tacos, tacos with the @ElCortijoVT Classic. Weekend starts now! pic.twitter.com/wiIqn3382I

— virtualDavis (@virtualDavis) September 16, 2016
The @ElCortijoVT tacos are amazing! And did I mention perfect service? #Burlington #Vermont #food pic.twitter.com/2fwklHI8rD

— virtualDavis (@virtualDavis) September 16, 2016
Sunset. #Adirondacks #LakeChamplain #nofilter pic.twitter.com/lOPUFGXJrP

— virtualDavis (@virtualDavis) September 17, 2016
And no sooner did the sun set but we were graced with a spectacular  Harvest Moon. Truly spectacular.
Let's wrap up with a snapshot of my bride with our guests backlit with sunsetting into the Adirondacks. Good night, Burlington.